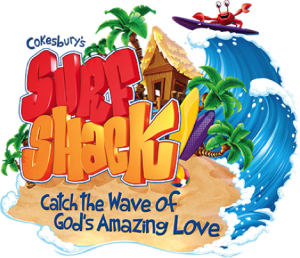 Catch the wave of God's amazing love at "Surf Shack" Vacation Bible School every morning from August 8 ­through August 12, 9 am to 12 pm.
VBS is free for all children entering grades K -­ 5 in September. Through interactive Bible stories, songs, crafts, and games, children will learn about God's amazing love and His mission for our lives. A snack will be provided each day.
Register online now or by phone at 631­-929-6075. Registration will close Sunday, August 7 at 1 pm.